Phone: 077705-297037 / 9770774466
Email: kcps.kurud@gmail.com

KALIRAM CHANDRAKAR PUBLIC SCHOOL AFFILATION NO 3330114, SCHOOL CODE - 15128
कलीराम चंद्राकर पब्लिक स्कूल
www.kcpskurud.com

KALIRAM CHANDRAKAR PUBLIC SCHOOL AFFILATION NO 3330114, SCHOOL CODE - 15128
कलीराम चंद्राकर पब्लिक स्कूल
www.kcpskurud.com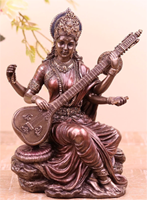 OTHER FACILITIES & FEATURES
1. Other Special Facilities


Details : The school provides modern transport facilities to its students who come from a long distance for learning & acquiring knowledge & wisdom. In addition to this, the school pays proper attention for the convenience of students and the school bus reaches every corner of this locality covering a distance of about 32 kms. The school runs four buses & four vans regularly to bring the children to its destination. Besides the school offers a scope for the children to avail medical facilities in the campus.


2. Infrastructural facilities


Details : The school has all sorts of modern infrastructural facilities to its lap. Spreading over an area of 8093.7128 s.q. mtrs along with a playground, the school offers scopes for playing various games & sports. The two orey building is equipped with a library of 2100 books inits stock, well furnished Computer lab with broadband connection & Science lab with all modern tools & instruments. The school has also modern drinking water facilities around the clock.