Phone: 077705-297037 / 83191 98382
Email: kcps.kurud@gmail.com

KALIRAM CHANDRAKAR PUBLIC SCHOOL AFFILATION NO 3330114, SCHOOL CODE - 15128
कलीराम चंद्राकर पब्लिक स्कूल
www.kcpskurud.com

KALIRAM CHANDRAKAR PUBLIC SCHOOL AFFILATION NO 3330114, SCHOOL CODE - 15128
कलीराम चंद्राकर पब्लिक स्कूल
www.kcpskurud.com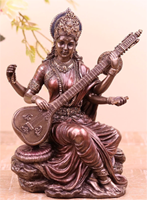 CO-CURRICULAR ACTIVITIES
GARDENING

Details : Gardening is the best & right way to care for the environment. It helps the children not only to have physical labour but also imbibes an aesthetic sense in their mind helping them to be very closed to the nature.

MUSIC

Details : Music is one of the fairest & most glorious gifts of God. It exalts each joy, allays each grief, expels diseases, softens every pain, subdues the rage of poison & plague. It reverberates our heart like sweet music. The children are regularly trained in music to give their best performances during any functions or celebrations. The music classes set an atmosphere of peaceful learning with all sorts of available musical instruments to its credit.

ARTS & CRAFTS

Details : Art & craft is the best way to express ones creativity & originality. A child can give his innovative expression to his thoughts & ideas by means of drawing pictures, cartoons etc. The children are made to learn various crafts viz pottery & idol making etc during their allotted classes under the guidance of trained teachers.

RHYTHMIC PT

Details : A notable feature of co-curricular activity is rhythmic PT exercises during Morning Assembly. The students are trained to have physical exercises with the tunes set to the music & they really enjoy it altogether with lot of enthusiasm. In fact, it is a spectacular sight to observe & enjoy.

DANCE & DRAMA

Details : Dance & Drama are the best means of expressing & enhancing the performing Arts & communicating skills of a child effectively through gestures & postures. Students are trained to exhibit & Unleash their talents on various occasions viz Teachers Day, Children Day, Annual Day etc. thro colorful cultural entertainment i.e. One Act Play. Exposure to these activities in different occasions imbibes a sense of cultural attitude & instill confidence & courage in their body & mind.

SPORTS & GAMES

Details : As sports & games are the important part of school curriculum, they are given much attention to measure aptitude & attitude of the children. They not only maintain sound health, but also fosters team spirit, friendship & leadership qualities which are prerequisites for a sports man. Besides they mould the character of a child. Keeping an eye to this we have excellent sports facilities at campus under the guidance of qualified sports teachers.

SPECIAL ATTENTION

Yoga pranayam & Meditation in given importance in school. The children are provided regular training for yoga for spiritual & stress free mind development.

TRANSPORT FACILITY

Details : The school has bus facility from most of the location of the district. Specially equipped buses for the safety & comfort of the students are used. The children are picked & dropped by the escorts. The routes are planed in such a way that the travel time of day scholar can be minimized.